Launching a new era for the Western Australian screen industry with Home Fire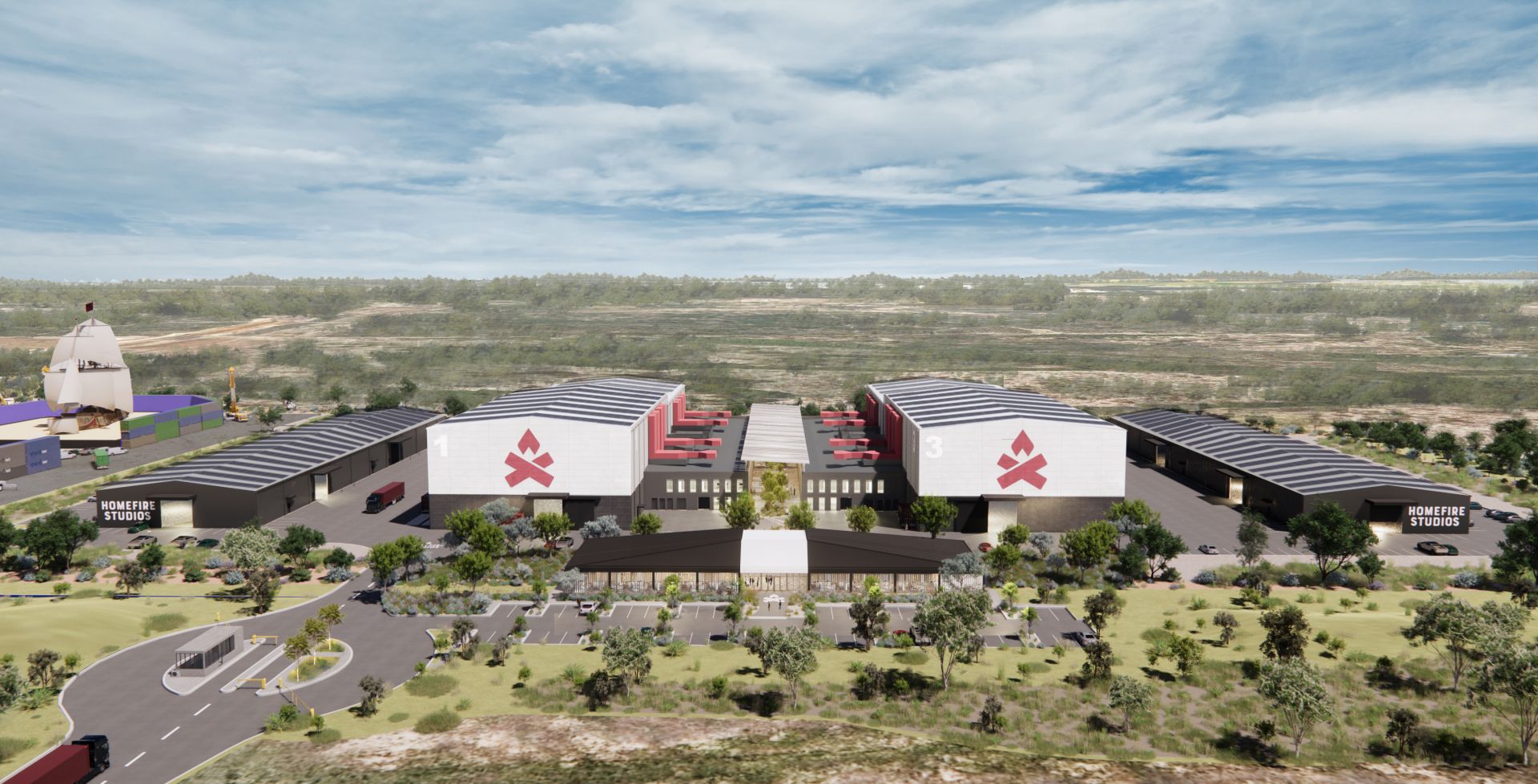 A significant catalyst for the growth of the local creative industry in Western Australia, the world-class Home Fire film studio will shine an international light on outstanding local talent, bring artists home, and draw global talent to the state.
Western Australia's Premier, the Hon. Mark McGowan has announced the site for the world-class Home Fire film studio this week in Perth. Our design for the production studio will be located in the vicinity of the new Malaga Metronet station precinct in the capital's northeast.
"

Western Australia's natural beauty makes it an ideal location for film and TV production."

Western Australian Premier The Hon. Mark McGowan

"Having a world class screen production facility right here in Perth will make our state an even more attractive proposition for investment in interstate and international productions," says Mr McGowan.

Principal Peter Dean says:​"Our overarching design approach is to create a sense of place and a world-recognisable creative arts precinct while also allowing our local creative talent to thrive. Sustainability is at the heart of the design development with our aim for it to be the most sustainable studio facility in the nation once complete."

The architectural design takes inspiration from the name​Home Fire translated in Noongar as​"A (home) Karlark (fire)" — a place of gathering and storytelling. It will include four purpose-built sound stages, construction workshops, a backlot, production offices, edit suites and amenities required to host film, television, and screen productions.

The consortium behind Home Fire includes local creative industry supporters and business leaders Howard Cearns and Adrian Fini, Ian Booth, the CEO of Screenwest and noted Australian film producer Jamie Hilton.

Alongside Hassell, leading local property group Hesperia and construction company Built are engaged to deliver the Home Fire film studio.