Optus Stadium's new Vertigo viewing platform in Perth is now complete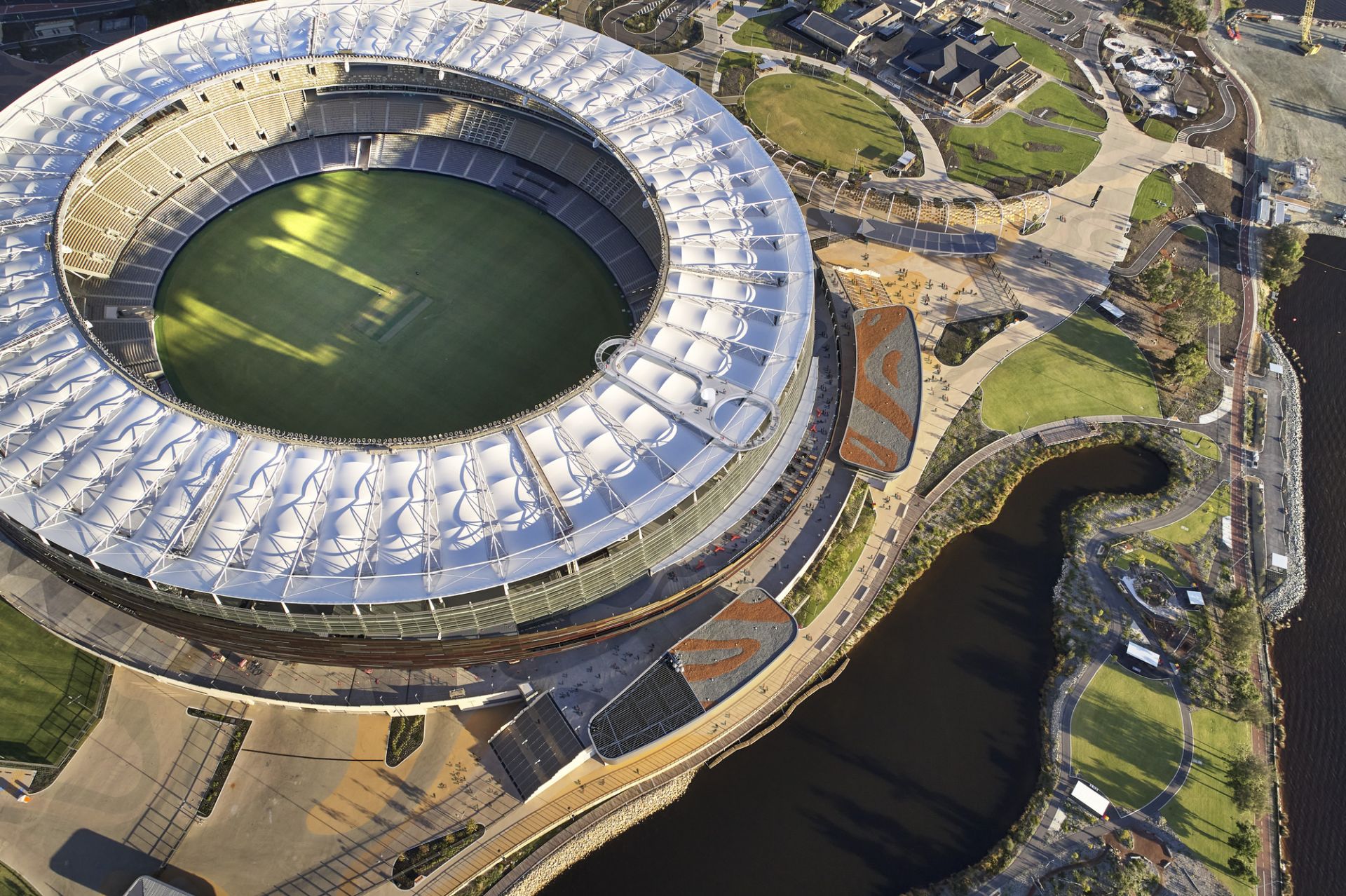 Optus Stadium's new 42-metre-high viewing platform ​'Vertigo' is now completed in Perth. The Hon Roger Cook, MLA Minister for Tourism, has officially celebrated the launch of our Vertigo project and was one of the first to experience a walk beyond the edge of the stadium roof.
"Since Optus Stadium opened in 2018, the stadium and its surrounding park have provided an exceptional atmosphere for all visitors," says Cook.
"

As the first fully accessible stadium rooftop experience in Australia, this really is an attraction that everyone can enjoy."

The Hon Roger Cook, MLA Minister for Tourism

With Western Australia's borders now open, we can expect more visitors to Optus Stadium, and I know this unique experience will be enjoyed by many."

The new attraction is the latest addition to our award-wining Optus Stadium design. Hassell Principal Peter Dean says the universally accessible platform design focuses on enabling everyone to enjoy unique moments of anticipation and drama.

"It's a fantastic opportunity to return to Optus Stadium to design a new memorable experience that adds to those already created at one of the world's most beautiful stadiums," says Peter.
"

We wanted to physically express that element of pure joy and excitement that occurs when your team is competing."

Hassell Principal Peter Dean

Vertigo has its own individual personality and will hopefully be enjoyed by all visitors and spectators in the stadium below."

The new platform is located on the western side of the stadium roof. It extends five metres beyond the roof, allowing visitors access spectacular views. Direct lift access ensures the platform is universally accessible – a world first.

Vertigo includes a range of activities, including a lean-out experience that enables visitors to see out over the field of play and allows for potential operator-lead experiences like abseiling. Taking advantage of the stadium's size, location and unique offerings, Vertigo provides visitors of all abilities numerous exhilarating experiences to enjoy.

The latest attraction for Western Australia tourism, it will be open to the public on 31 March 2022.