In our proposal, we identify opportunity sites across the Colma Creek watershed that could form a practical, dynamic network of places for people and for the environment.
Highlights include:
A wider, greener creek manages flooding and creates great conditions for a sequence of new parks.
A new bridge serves as a walking and cycling gateway to all transport and a bold statement about community priorities, providing access across the 101 freeway.
An ​

'

eco waterpark' adjacent to the revamped water plant becomes a teaching tool and natural shoreline swimming pool.
A native plant nursery helps control flooding and treats highway runoff to improve the quality of water flowing into the creek and bay.
A ​

'

living levee' forms a wetland for restoring habitat and holding storm water in extreme tides.
Schools located on higher ground become hubs for water treatment and recreation.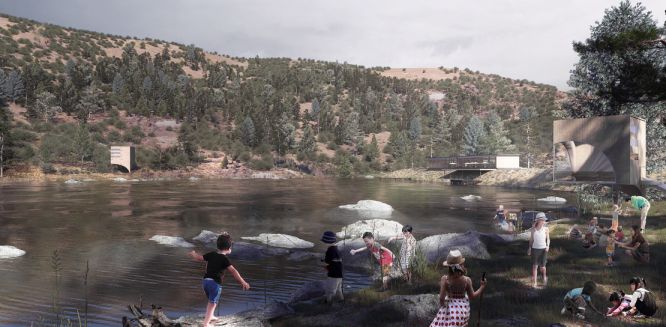 Hassell+ drew heavily on community voices to make sure our proposal truly reflects local needs and aspirations.
We transformed the old Bank of South San Francisco on Grand Avenue – a heritage building vacant for decades – into a community meeting place, design hub, education centre and display space.
The ​'Resilient South City' storefront became the central spot to learn about the project, chat with the design team, hear from community partners (San Bruno Mountain Watch, Youth Leadership Institute and the South San Francisco Historical Society) and talk to city and county officials.
We invited visitors to hear local experts talk about native plants, social history and equitable urban design, and view the historical society's photographs of the area. A fun, interactive board game gave locals hypothetical power over planning decisions to improve and protect their city.
Our Facebook and Instagram presence also allowed us to reach an audience beyond the storefront.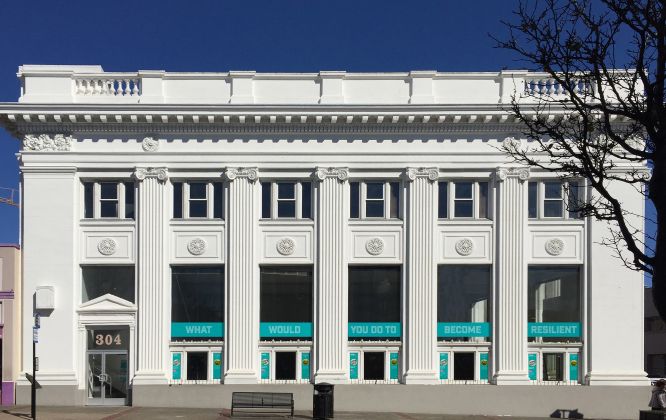 As a team, Hassell+ was drawn to the Resilient by Design challenge because of our shared passion and our unique insight into designing for water and living with water.
Hassell, originating in Australia, and Deltares and Goudappel, both based in the Netherlands, have a deep understanding of how to harness the social, cultural, economic and ecological potential of research-led design for waterfront communities.
Experienced Bay Area partners – Lotus Water, Civic Edge, Idyllist, Hatch, Page & Turnbull, Brown & Caldwell – added invaluable local knowledge and connections that shaped the team's overall approach to the project.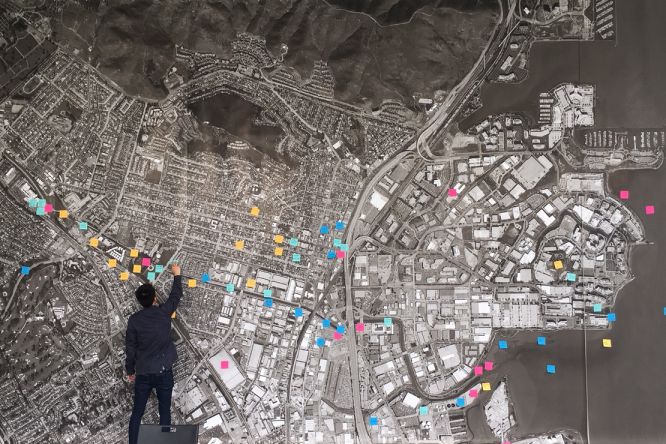 2020 International Architecture Awards (presented by the Chicago Athenaeum: Museum of Architecture and Design and The European Centre for Architecture Art Design and Urban Studies) – Awarded project, Urban Planning / Landscape Architecture category
2020 American Planning Association California Chapter Awards – Excellence Award for Innovation in Green Community Planning
2019 Singapore Landscape Architecture Awards – Outstanding Award of Excellence for Analysis and Planning
2019 Singapore Institute of Planning Awards – Best Resilient Planning (International Category) – Silver
2019 Australian Institute of Landscape Architects National Awards – Award of Excellence – International

2019 Fast Company's World Changing Ideas Awards – Finalist, ​

'

Spaces, Places & Cities' category

2019 UK Landscape Institute Awards – Finalist, Landscape Innovation