Tokyo Railyards Redevelopment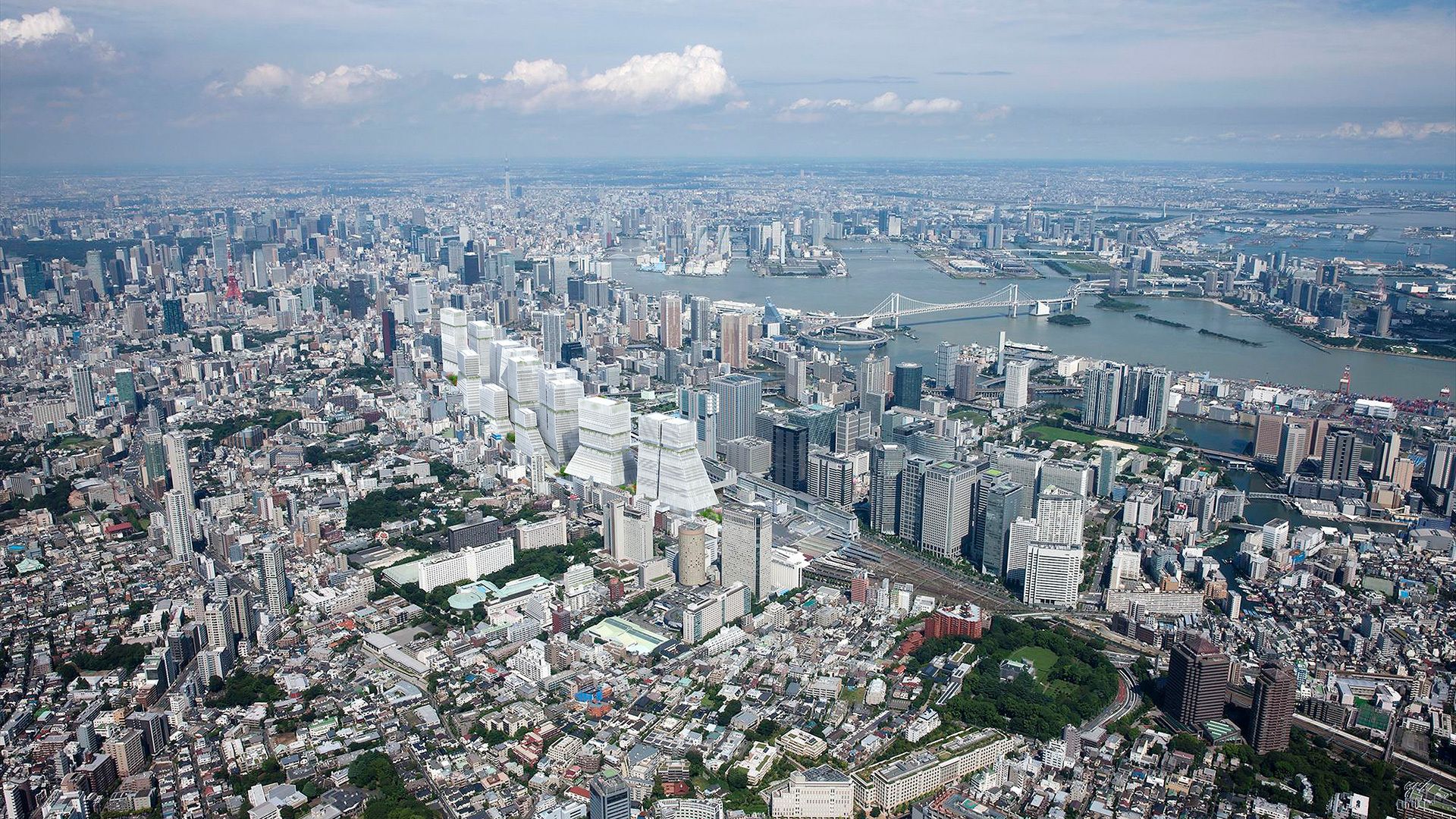 The ward of Shinagawa on the edge of Tokyo Bay was once seen as the ​
'

front door' to Tokyo and Japan. Over time it has suffered from the gravitational pull of commercial and cultural activity to the centre of Tokyo, and its railyards are now overwhelmed by the city's infrastructure.

Japan East Railways invited Hassell to submit a masterplan for one of the largest urban regeneration projects in Tokyo. Their aspiration? To restore Shinagawa's status as the gateway to the city.

Our response proposes a ​'slow city' where landscape and built form come together to frame a lifestyle. It's a place where residents and visitors can slow down and take a breath. A place where they can dictate the pace of their day.

To establish this new character, we propose a landscape that's more monumental – green infrastructure that firmly establishes this new centre of gravity for Shinagawa.

In tandem with the ​'monumental' landscape, seven main buildings work together as a group to form a new gateway, defining the railyards on the Tokyo skyline. These buildings can be seen as an extension of the personalities of the ​'Seven Lucky Gods' whose temples are synonymous with the area.

Proposed as a number of simple layers, the public realm includes a new commercial frontage at ground level, an urban forest and winter gardens as well as a new garden bridge connecting to the canals and to Tokyo Bay to the east.

Together, these layers of landscape plant the seeds for a renewed identity – and provide a starting point for the regeneration of the wider Shinagawa area and waterfront.
Client
Confidential
Location
Tokyo, Japan
Status
Unbuilt
Year
2017
Scale
1,250,000sqm
Collaborators
Hassell and Studio Lux
Design team
Ashley Munday, Rob Backhouse, Jon Hazelwood, Mark Loughnan, Kristijan Cebzan, Chris Chesters, Riley Field, Chris Murray, Tiana Plotnikova, Miguel Reyna
Share